Welcome!
Welcome to The Avett Brothers Wiki, a fan-run website about the Americana band The Avett Brothers. This community is dedicated to building a database of the band's discography, songs, and biographies of the band members.
The Avett Brothers, founded in 2000 by brothers Seth Avett and Scott Avett, are a folk rock band from Concord, North Carolina. The band consists of Seth and Scott Avett on lead vocals and guitar and banjo, Bob Crawford on bass, Joe Kwon on cello; with Paul Defiglia on keyboard, Mike Marsh on drumkit and Tania Elizabeth on fiddle. The band has released nine studio albums and is constantly touring.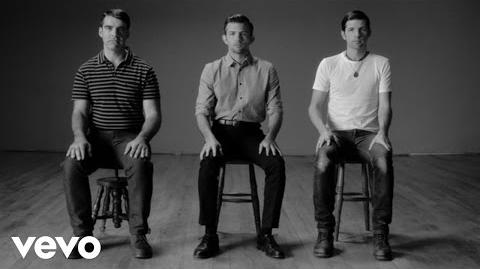 Tour
The Avett Brothers are on tour! See dates and get tickets at theavettbrothers.com/tour
Setlists
Browse Avett Brothers setlists from recent shows at Setlist.fm

In February 2017 the first Avett Guild 7" arrived, featuring a cover of "Walking in Jerusalem Just Like John" and a demo of "Satan Pulls the Strings".
On June 24, 2016 The Avett Brothers released their 9th full-length album titled True Sadness. The album contains 12 songs covering a variety of genres.

Popular songs
True Sadness tracks
Ad blocker interference detected!
Wikia is a free-to-use site that makes money from advertising. We have a modified experience for viewers using ad blockers

Wikia is not accessible if you've made further modifications. Remove the custom ad blocker rule(s) and the page will load as expected.