"November Blue" is a song by The Avett Brothers that appears on on their 2002 album Country Was with a playtime of 4:29.
Two live versions of the songs have officially been released by the band, over three released: first on 2002's Live at the Double Door Inn with a 6:02 playtime. A 6:06 long version was recorded at the Neighborhood Theatre in Charlotte, NC on November 22, 2003 and was released on the 2004 EP of Swept Away and later on Live, Vol. 2.
The song features vocals by both Scott and Seth Avett on piano and guitar, and Bob Crawford on upright bass. Live performances vary.
The song has a sequel that appears on 2006's Four Thieves Gone: The Robbinsville Sessions titled "Denouncing November Blue".
If I weren't leavin', would I catch you dreamin'
And if I weren't gonna be gone now, could I take you home
And if I told you I loved you, would it change what you see
And if I was stayin', would you stay with me
And if I had money, would it all look good
And if I had a job now, like a good man should
And if I came to you tomorrow, and said let's run away
Would you roll like the wind does, baby would you stay
My heart is dancin', to a November tune
And I hope that you hear it, singing songs about you
I sing songs of sorrow, because you're not around
See, babe I'm gone tomorrow, Baby follow me down
I don't know why I have to, but this man must move on
I love my time here, didn't know 'til I was gone
November shadows, shade November change
November spells sweet memory, the season blue remains
November spells sweet memory, the season blue remains
Your yellow hair is like the sunlight, however sweet it shines
Bit by the cold of December, I'm warm beside your smile
Oh lady, tell me I'm not leaving, you're everything I dreamed
I'm killing myself thinking, I've fallen like the leaves
I'm killing myself thinking, I've fallen like the leaves
Country Was tracksEdit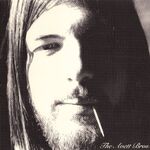 Live at the Double Door Inn tracksEdit
Swept Away (EP) tracksEdit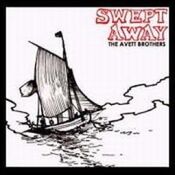 Live, Vol. 2 tracksEdit