"Complainte D'Un Matelot Mourant" is an instrumental song by The Avett Brothers that appears on their albums Mignonette and Live, Vol. 2.
The song flows directly from "A Gift for Melody Anne" and has no lyrics other than vocal "ohhhhs".
The song, which translates to "Lament of a Dying Sailor" from French, conceptually ties to the real-life story of the Mignonette which is the tale of sailors resorting to cannibalism at sea.
Mignonette tracksEdit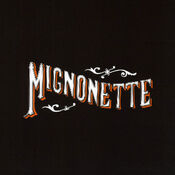 Live, Vol. 2 tracksEdit