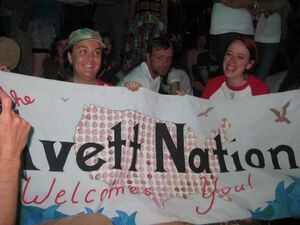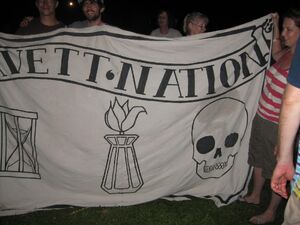 The Avett Nation was the official fan club organized by Ramseur Records to promote The Avett Brothers.
"Avett Nation" started as the name people called themselves on the forum on the official Avett Brothers website before Ramseur created
www.avettnation.com
(now defunct) as a street team to promote the band and their shows. Once the band changed their label to
American Recordings
, the name "Avett Nation" unofficially transferred ownership to Avett fan.